As summer approaches, there's no doubt your little adventurers are buzzing with excitement for a season full of laughter, exploration, and unforgettable experiences! Why not make their dreams come true with a summer holiday in the Snowy Mountains of NSW? Whether you're seeking family adventure, quiet quality time, or educational experiences to excite the kids, our charming lake town has it all. Parents and kids love Jindabyne – "The Adventure Base Camp for the Snowy Mountains". 
1. Swim & Play in Lake Jindabyne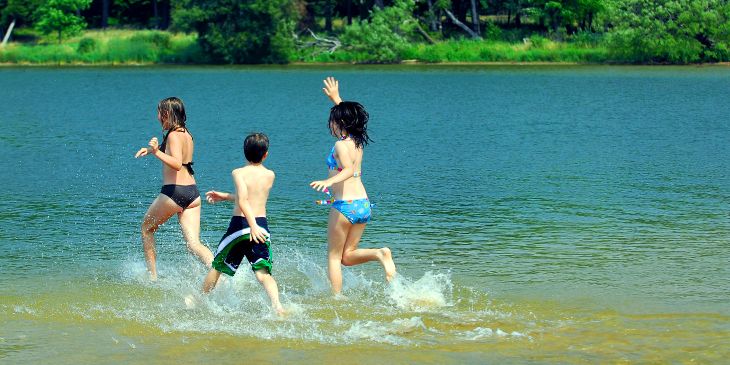 Lake Jindabyne is the beating heart of summer fun in the Snowy Mountains. Take your family for a refreshing swim in the cool, crystal-clear alpine waters, build sandcastles and beach comb the shores, and enjoy lakeside picnics with stunning backdrops of Australia's mountain peaks. Little water sports enthusiasts can rent kayaks, paddleboards, and inflatables, or even try their hand at windsurfing.
Grab a list of Jindabyne outfitters and guides! 
2. Stroll the Streets of Jindy
Jindabyne, affectionately known as Jindy by the locals, offers a delightful blend of family-friendly activities right at your fingertips. From playgrounds and tennis courts to lakefront disc golf, a skate park, and kid-friendly restaurants and breweries, Jindy has it all! Traveling over Christmas? Come and witness the biggest display of Christmas lights in NSW, right here on Bent Street, Jindabyne. 
3. Bike Ride the Foreshore Trail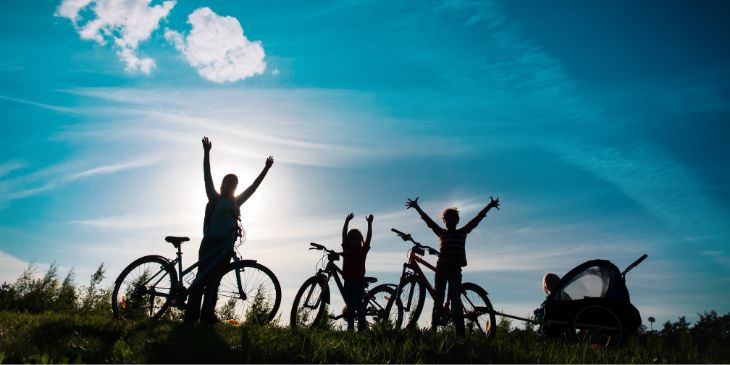 Mountain biking is one of the top summer activities in Jindabyne! Bring your bikes (or pick up a rental) and explore the scenic beauty of Lake Jindabyne on two wheels! Skirting the edge of Lake Jindy, the Foreshore Trail offers a leisurely biking experience for the whole family. This easy, picturesque path boasts breathtaking views at every turn, charming picnic spots along the way, and offshoots of easy dirt trails to test their mountain biking skills before hitting Australia's only lift-accessed MTB Park at Thredbo. 
4. Hike Australia's Highest Mountain
For a memorable family adventure and photo opportunities galore, conquer Mount Kosciuszko with the kids. While it's Australia's highest peak (2228 meters above sea level), the trek from the top of the Thredbo Chairlift is completely manageable for little legs! Older explorers can take the 7-km paved trail to the summit of Mt Kosciuszko, or take the youngsters on an easy 2-km stroll to the Kosciuszko lookout with spectacular views of Australia's ancient Alps. Local outfitter, K7 Adventures, host amazing adventure packages for kids including guided hikes, bush walks, rock climbing, and abseiling amidst the rugged beauty of the Australian Outback. 
5. Visit Thredbo Village
Thredbo Village isn't just for little snow bunnies learning to ski or snowboard! In summer, Thredbo transforms into a bustling hub of family-friendly activities. Take the chairlift up the mountain for scenic bushwalks, zoom down the mountain on the Thredbo bobsled track, challenge the family to a round of disc golf, or cool off at the Thredbo Leisure Centre, an aquatic wonderland for the kids. If time allows, plan a day to pedal along the river on the Thredbo Valley Trail. The trail leads from Thredbo Village along the river to Crackenback Resort, offering an enjoyable ride for all ages with pretty views and picnic spots. 
6. Adventure at Lake Crackenback Resort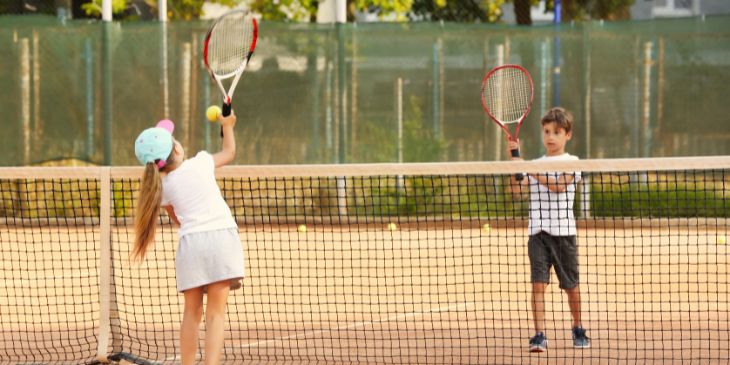 Spend your holiday in an apartment or mountain chalet at Lake Crackenback Resort and enjoy a range of communal amenities and outdoor activities for the kids on your doorstep!  Lake Crackenback Resort amenities include tennis courts, trampolines, trout fishing, golf and disc golf, archery, a low ropes course, 25 kms of mountain biking and bushwalking trails, and a world of relaxation for mom & dad at the Spa & Wellness Centre! 
7. Explore the High Country on Horseback
Saddle up your young cowboys and cowgirls for a high-country adventure like no other! Thredbo Valley Horse Riding in Crackenback offers a range of horse riding tours through Snowy Mountains scenery, based on the age and ability of your kids.
8. Take the Kids Trout Fishing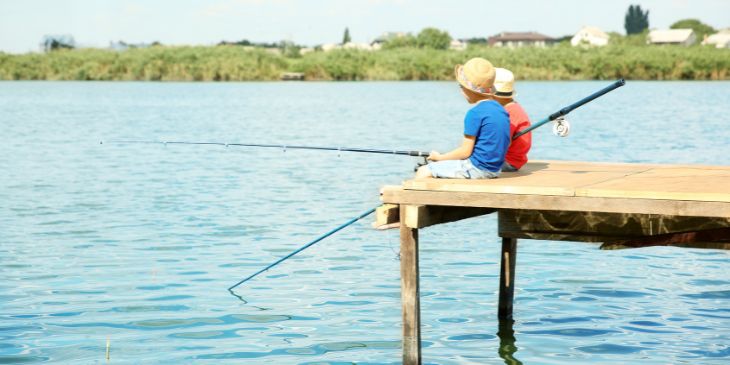 Teach your kids the art of fishing in the abundant streams and rivers of the Snowy Mountains region. Trout fishing is a favorite pastime here, and the thrill of reeling in a catch will surely delight the kids. Kids can learn to fly fish on Lake Jindy, feed fish at the Gaden Trout Hatchery, or BBQ their own catch at Eucumbene Trout Farm, a short drive north of Jindabyne. From October to early June, fishing is permitted in most streams and lakes, but don't forget to check the local regulations. 
9. Watch a Sunrise at Porcupine Rocks
Early risers? No problem! Prepare to be awestruck by the magic of sunrise at Porcupine Rocks near Perisher Ski Resort. Ranked one of the best walks in the Snowy Mountains, this 5.6-km return trail winds through Snow gums and summer wildflowers to a series of rock formations with incredible views over the Thredbo River, the Perisher Valley, and the Snowy Mountains Main Range. The kids will love clambering and climbing the boulders! 
10. Visit the Snowy Hydro Discovery Centre
For an educational adventure, take a scenic day trip to visit the Snowy Hydro Discovery Centre in Cooma. The Snowy Hydro Centre offers an educational experience for kids to discover the fascinating history and engineering marvels behind the Snowy Mountains Hydro-Electric Scheme and enjoy a host of experiences in the state-of-the-art immersive theater, including a virtual flight over the Snowy Mountains!    
11. Tour the Caves & Thermal Pools at Yarrangobilly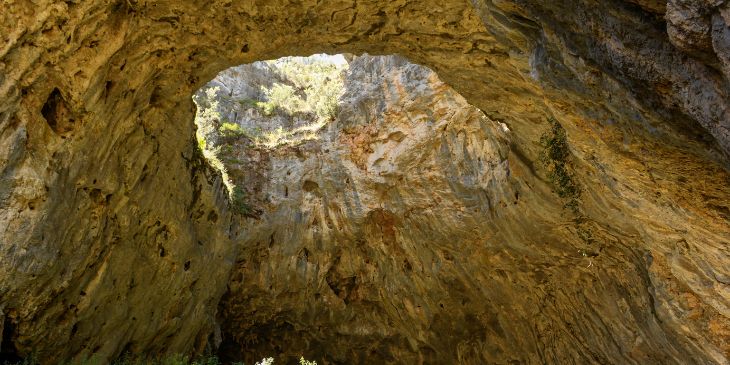 Discover the mysterious underground wonders at the Yarrangobilly Caves in northern Kosciuszko National Park. Take a self-guided tour through the lofty chambers of South Glory Cave or book a guided tour of Jersey Cave or Jillabenan Cave, filled with intricate and colorful limestone formations dating back hundreds of thousands of years. After your exploration, take the short Yarrangobilly Caves thermal pool walk for a family dip in the spring-fed natural pools.
Book your Yarrangobilly Cave tour!
12. Treat the Kids to a Kid-Friendly Holiday Home!
Make your summer stay in Jindabyne even more memorable by booking a kid-friendly holiday home in Jindabyne. From cozy cabins to lakeside cottages, Alpine Country Holidays offer prestige Jindabyne, Lake Crackenback & Thredbo holiday accommodations with the perfect blend of comfort and convenience – ensuring your family's well-deserved relaxation after action-packed summer days in the Snowy Mountains.
As you plan things to Do in Jindabyne with Kids this Summer, remember there's a treasure trove of activities and experiences for kids of all ages. From lakefront fun to mountain hikes, horseback adventures, and educational explorations, this charming region has it all. Create lasting memories and give your little adventurers a summer to remember in the heart of Jindabyne.