Horse Riding in Jindabyne
If you're in search of an authentic Australian adventure, then look no further!
Escape into Australia's legendary High-Country and the spectacular Snowy Mountains with an experienced horseman for an extraordinary Jindabyne horse-riding experience like no other. Ride the magnificent mountain bred horses through fields of wildflowers, lush open plains, secluded mountain streams and up to Australia's highest peaks overlooking the pristine waters of Lake Jindabyne.
The Snowy Mountains region has a rich and storied history of high-country myths and legends – from the Ngarigo (the Indigenous people of the Snowy Mountains) and the iconic horsemen of the High-Country to the wild, free-roaming brumbies that now find sanctuary in the Snowies. It was a High-Country wilderness experience that inspired Banjo Patterson to pen "The Man from Snowy River" in the 1890s, in turn inspiring the highly-acclaimed black and white film in 1920.
And the Snowy River riders on the mountains make their home,
Where the river runs those giant hills between;
I have seen full many horsemen since I first commenced to roam,
But nowhere yet such horsemen have I seen."
Today, this spectacular wilderness remains much the same – remote, untouched and one of the premier horse riding destinations in Australia. Horse-riding in Jindabyne takes you through the remote outback of the Snowy Mountains, Kosciuszko National Park and the historic Thredbo Valley. The mountain peaks open up views of Mount Perisher and continue all the way to Victoria in the distance. The native wildlife viewing is insane with wallabies, kangaroos and wombats roaming in their natural habitat.
So, pretend you're the "Man from Snowy River"! Saddle up, take the reins and prepare for the outback adventure of a lifetime, leaving you in absolute awe of our spectacular wilderness with memories for a lifetime.
Our local outfitters offer tailored, family-friendly horse rides for all ages and experience levels, from pony rides for young children and easy rides for beginners to advanced guided wilderness treks in the alpine wilderness. Alpine Country Holidays is a local family business that does more than provide a bed and a roof! Get in touch with our guest services to start planning your horse riding safari of the outback today.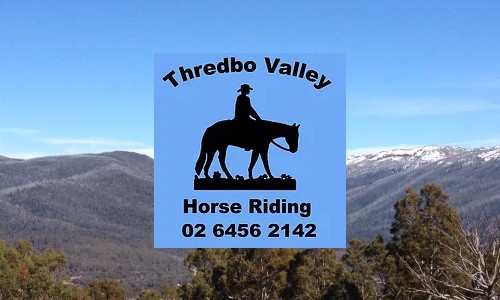 Thredbo Valley Horse Riding was established in 1993. It has gone from strength to strength and is re…
Visit Site
Thredbo Valley Horse Riding
Thredbo Valley Horse Riding is located in Crackenback, only 13-km from Jindabyne and have been offering visitors to the Snowy Mountains a unique mountain experience since 1993. Owners Nev and Linda Barrass are passionate about the history, the land and it's people as well as their herd of mountain-bred horses and the beautiful brumbies that roam free. They offer a range of trail rides for both novice and expert rides and the perfect horse to suit your style. Open year round for the best horse riding in Jindabyne, join Nev and Linda at Thredbo Valley Horseriding to see why Nev says that horse riding in the picturesque Thredbo Valley "is the best fun you can have with your clothes on". There's a ride for everyone so come on down and experience the majestic Snowy Mountains on horseback and see for yourself!
Jindabyne Horse Riding Events
The Man from Snowy River Rodeo is an iconic annual Jindabyne event that usually takes place in December but has been postponed to 3rd April 2021 due to Covid restrictions. Be prepared for a bigger and better event with junior barrel races and steer rides for the kids, a barrel race for the ladies, open and novice bulls, saddle broncos and bareback horses. The rodeo is an iconic Snowy Mountain event rooted in a tradition dating back to 1943.
Man from Snowy River Rodeo: April