Lake Crackenback Activities & Attractions
Lake Crackenback Resort & Spa is one of Jindabyne's top attractions, only a 15 minute drive on the scenic Alpine Way and well worth adding to your bucket-list of things to do in the Snowy Mountains! Perfectly perched lakeside in a secluded setting on the border of the Kosciuszko National Park, Lake Crackenback Resort & Spa is a natural playground for adventure, a tranquil retreat for a spa day and a nature haven where wildlife roams free and Wally the resident Wombat delights the kids.
Lake Crackenback Resort & Spa delights the whole family! The resort boasts endless on-site activities, mountain trails and adventures, lake and river activities, guided e-bike and walking tours and a choice of delicious lakeside dining. A perfect setting for a day of adventure in the Snowy Mountains. Explore Lake Crackenback Resort & Spa with Snow Escape Holidays!
Tours & Hire
Fly Fishing Tours
The Snowy Mountains are a haven for fly-fishermen and a fly-fishing tour at Lake Crackenback puts you in the heart of prime fishing waters. Let the resort's expert fishing guide Matt Trippet show you the ropes and help you land a trout in no time. Choose from beginner programs, fly fishing tuition to fine tune your wading, crafting and casting techniques, guided lake sessions and a fishing tour of the mighty Thredbo River at dusk.
From the stocked waters of Lake Crackenback to the Thredbo River, the Lake Crackenback fly-fishing tours provide an opportunity to experience the best fly-fishing in the Thredbo Valley.
Duration & inclusions vary by tour
Segway Eco Tours
Take the highest Segway Tour in Australia at Lake Crackenback Resort! The all-terrain Segways make it easy to explore the best of the 150 acre resort, off the beaten path and through the mountain landscapes on challenging but safe trails. Experience the best of the breathtaking scenery of the Snowy Mountains on wheels on this eco-tour with a difference.
The Segway Eco Tour is suitable for children and adults (min weight 35kg). The little kids can take a mini-tour and enjoy the Segway Experience at the Skills Park.
Duration: Tours are either a 15-minute experience or a 2-hour tour
Includes: Segway & Instruction and all safety equipment.

Guided Nature Walks
Bushwalking is a favorite Aussie adventure and this Lake Crackenback guided nature walk focuses on "fun in the bush" for the whole family. Walk the resort trails with your guide, learn about native flora, bush tucker and the wildlife that roam free on the resort. Visit Bullocks Hut, a historic fishing lodge near the junction of the Thredbo River and Little Thredbo River, and enjoy quality time with your family in the Snowy Mountains.
Duration: 1.5 hours
Includes: Afternoon tea, games & activities
Harro's Snowsports Rentals
Harro's Snowsports is your one-stop winter ski and snowboard shop for rentals and ski gear, clothing, accessories, skis and snowboards. Independently owned and operated by Sue and David Harrison.
Enjoy friendly service and great advice from experienced locals for all your ski and snowboard rentals and advice.
There is a wide range of ski and snowboard hire equipment to suit beginners through to advanced. Try our demo skis to find the perfect ski for you before you buy.
Electric Bike Tours
E-Bike Teaser
Lake Crackenback Resort offers guided e-bike tours of the scenic Lake Jindabyne foreshore, a family friendly bike tour to soak up the Snowy Mountain scenery and discover the rich history of our area. Learn about the complex and fascinating Snowy Hydro Scheme, the aboriginal cultural heritage, the old town of Jindabyne and the gold mining era of the Snowy Mountains.
Duration: 1 hour
Includes: Guide, Shuttle bus, E-Bike
Cascade Hut Guided E-Bike Tour
Explore the remote trails and untouched beauty of the Pilot Wilderness Area on a guided e-bike tour to the historic Cascade Hut. Ride the remote trails through fields of wildflowers, wooded forests and scenic creeks with panoramic mountain views from Bobs Ridge lookout. If you want to see brumbies in the wild, the chances are high on this tour that passes through Dead Man's Gap.
This tour runs only through the summer months of November to April with certified MTB instructors.  
Duration: Half Day
Includes: Guide, E-Bike, Shuttle, park entry, snacks.
Guided E-Bike Tour of 3 Huts
There are over 70 historic huts and homesteads still remaining in the high plains area of the Kosciuszko National Park. These beautiful buildings were built by fisherman, skiers, and miners and are today recognized as NSW heritage structures. This Lake Crackenback guided e-bike tour visits 3 historical huts, each with a unique story to tell of days gone by.
This tour runs only through the summer months of November to April with certified MTB instructors. 
Duration: Easy Day (20kms)
Includes: Guide, e-bike, shuttle bus, park entry, lunch & snacks
Guided Sunset Tour to Kosi via E-Bike
High altitude mountain bike riding is not for the faint hearted! Ride the scenic trails to Rawson Pass (home to the highest public toilets in America!), leave your bikes at the bike-rack and continue on foot to the summit. This guided sunset tour takes you to the peak of Australia's highest mountain, Mt Kosciuszko, for panoramic views over the main range and a heavenly sunset. A tasty cheese plate, celebratory schnapps and Snowy Mountain stargazing add to the appeal.  
This tour runs only through the summer months of November to April with certified MTB instructors. 
Duration: 5 hours
Includes: Guide, e-bike, shuttle bus, park entry, schnapps, cheese & crackers.
Dining Options
Dining at The Alpine Larder
For morning coffee, afternoon tapas or a wholesome dinner, stop in at The Alpine Larder at Lake Crackenback Resort. This alpine restaurant has cosy, rustic décor with a huge stone fireplace, outdoor benches and outdoor fire pit for cooler evenings. The atmosphere is casual, the service outstanding and the food delicious. Choose from a wide selection of coffee & snacks, traditional wood-fired pizzas, tapas & salads or burgers & nachos. The Alpine Larder is kid-friendly and open daily for brunch, lunch and dinner.
Dining at Cuisine Restaurant & Bar
Cuisine Restaurant & Bar is an iconic Snowy Mountain restaurant perched over the clear waters of Lake Crackenback. Savour a hearty breakfast or soak up spectacular views as you sip on a sundowner and take your pick from a menu of fresh, seasonal Australian cuisine. Cuisine Restaurant is fine dining near Jindabyne that can't be beaten. Open daily for breakfast and Thursday to Saturday for dinner. The Wally the Wombat children's menu is always a hit with the kids.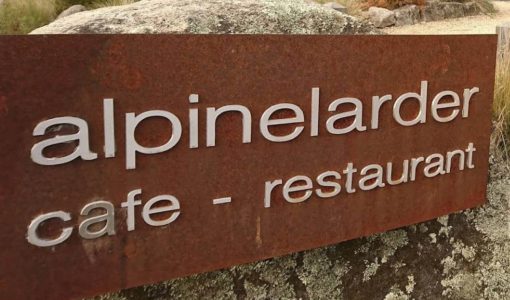 For morning coffee, afternoon tapas or a wholesome dinner, stop in at The Alpine Larder at Lake Crac…
Visit Site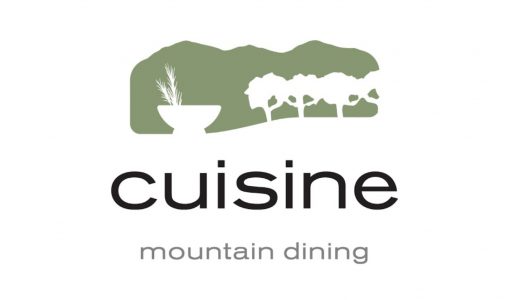 Cuisine Restaurant & Bar is an iconic Snowy Mountain restaurant perched over the clear waters of…
Visit Site