Jindabyne Restaurant Guide
A Restaurant Guide to Jindabyne & the Snowy Mountains of NSW
Eating out in the Snowy Mountains is an adventure in itself and Jindabyne is fast becoming a food destination worth exploring. Whether you're in search of powder on the slopes of Thredbo or Perisher or engaging in exhilarating water sports on Lake Jindabyne, you'll be sure to work up an appetite and the local Jindabyne dining scene does not disappoint.
The food scene in Jindabyne is diverse with eclectic city-style coffee shops, country cafes, irresistible bakeries, chic restaurants, lively après ski bars and award-winning breweries and distilleries. Whatever your cravings, you'll find something to satisfy – Australian classics, Bavarian comfort food, authentic Asian sushi, Mexican cantinas, Mediterranean specialties and classic American burgers and beer. Jindabyne is marking its place on the foodie map of NSW so let's take a journey of the booming food scene of the Snowy Mountains.
Italian Restaurants
Bacco Italian Restaurant
The award-winning Bacco Italian Restaurant has been satisfying locals and visitors to Jindabyne with their fusion of Italian and Australian cuisine for over 25 years. Their extensive dine-in menu includes gourmet pizzas, fresh pasta dishes, a children's menu, a fully licensed bar and daily blackboard specials. It's popular so bookings are essential to dine in, or order take-away to go.
La Famiglia
If you're looking for authentic Italian food prepared by Italian chefs, La Famiglia is the real deal. This highly recommended Jindabyne restaurant serves traditional wood-fired pizzas, fresh hand- made pasta, fine Italian wines, local draft beer and delicious aperitivos to whet your appetite. Sipping on your Limoncello Spritz, sampling fresh Eden mussels, it's a real Italian dining experience in the Snowy Mountains of NSW.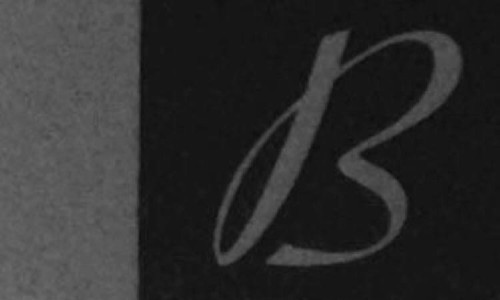 Italian/Modern Australian restaurant and pizzeria in the beautiful snowy mountains. One of Jindabyne…
Visit Site
Family Italian restaurant located just near our office. Excellent Pizzas and pasta with vegan option…
Read More
Mexican Restaurants
Beach Burrito Co.
Beach Burrito Co. is one of the only Mexican restaurants in Jindabyne and is the place to get your Mexican fix! Perched on the hill overlooking Lake Jindabyne, enjoy scenic Lake Jindabyne views as you sink your teeth into everything Mexican, from tasty tacos and nacho mountains to chocolate churros and creative cocktails. Kids Menu. Open only for the snow season.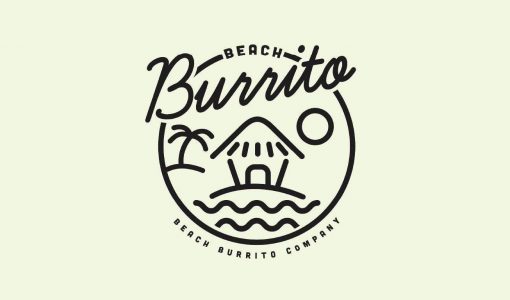 Beach Burrito Co. is one of the only Mexican restaurants in Jindabyne and is the place to get your M…
Visit Site
Coffee Shops & Cafes
Parc Café
Parc Café is a relaxing breakfast hub next to the Visitors Center in the heart of Jindabyne. Tuck into a famous big brekky or pick from their range of gluten free vegan options. Fat poppy coffee or spiced chai tea, shakes or smoothies and satisfying desserts. Whatever the choice Parc Café has a relaxed vibe, pet-friendly outdoor seating for lazy lunches and friendly local hospitality.
Red Door Roastery
The Red Door Roastery is one of Snow Escape's favourite Jindabyne coffee shops and is highly recommended. This family-run coffee house in the heart of Jindabyne serves house roasted coffee, specialty loose leaf tea tonics, breakfast brioche, soups, wraps, toasties and delicious baked treats.
C
offee Beats Drinks
Enjoy local hospitality in a fun atmosphere when you stop in for a coffee at CBD Coffee Beats Drinks. By day it's aromatic coffee and killer bagels, by night it's a cocktail bar with creative cocktails, cool beats and whiskey nights in a chilled speakeasy style!. A chilled Jindabyne coffee shop and bar with a chilled vibe and great friendly service.
Café Darya
Try something a little different and dine out in this little corner of Persia in Jindabyne. Café Darya is an authentic Persian restaurant with intricate dishes of Ancient Persia, exotic wall hangings and artifacts and a unique atmosphere. With a TripAdvisor Certificate of Excellence year after year, it is essential to book for your Persian experience in Jindabyne.
Peak Performance Nutrition Cafe
Peak Performance nutrition café is Jindabyne's only dedicated nutrition outlet catering to those who want to eat clean daily. Most of the baked treats are sugar free or refined, we use a range of flours to cater for gluten intolerance where we can. The menu is calorie counted by our nutritionist and guest trainer from travel fit with me Tim Walsh.
ESS Boardstore Cafe
Inside ESS board store and opposite our office is a favorite coffee shop for our staff! Try their signature coffee and homemade toasties. Also is a section of great pastries and the best smoothies in the mountains. Then take a shopping trip thru the store to pick up last-minute winter or summer equipment.
Other International Food
Siesta Villa East Jindabyne – Austrian – German Cuisine
Enjoy traditional Austrian and German cuisine in the Australian Alps. The Austrian (formerly Austrian Skihutte) serves hearty Bavarian comfort food with a good range of German beers to compliment. From schnitzels, goulash and their specialty oven-roasted pork knuckle to warm apple strudel and Austrian pancakes.
Takayama Restaurant Bar – Japanese Cuisine
Takayama Restaurant is a traditional Izakaya style restaurant bringing fresh and beautifully prepared Japanese mountain food to the Snowy Mountains. Takayama is highly recommended and popular year-round with locals and visitors to Jindabyne. Sushi, sashimi, Sapporo beer on tap and warm service! This is a favourite restaurant of Alpine Country Holidays & Ray White staff.
Chong Yees Chinese
Located in the town centre shops, Chong Yees Chinese is your classic Chinese take-away with an extensive menu of traditional Asian and Chinese cuisine. For Chinese food in Jindabyne, it's your go to. You can eat in or take away and it's a favourite family-friendly Jindabyne restaurant for kids!
Ela Messa – Mediterranean Cuisine
Enjoy a taste of the Mediterranean in the Snowy Mountains. Ela Messa offers a diverse menu of Greek and Australian flavours and an impressive selection of beer and wine from Europe and the US. The atmosphere is cozy with a crackling wood fireplace, the servings are generous and the staff friendly. Dinner reservations are recommended.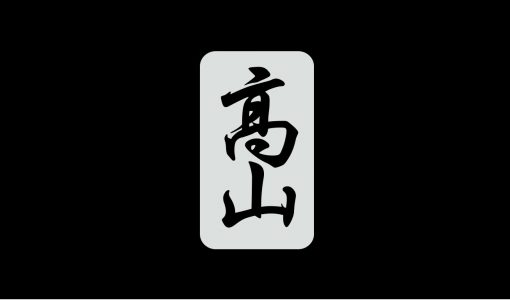 After a long day of hiking or shredding, pulling into a mountain hut in Japan to enjoy a ice-cold Sa…
Visit Site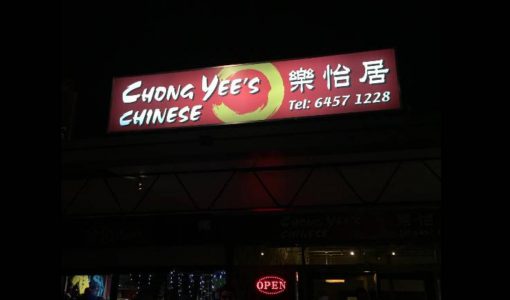 Located in the town centre shops, Chong Yees Chinese is your classic Chinese take-away with an exten…
Visit Site
Other Favourite Local Restaurants
Cocina & Co
Seat yourself to enjoy a spectacular sunset over Lake Jindabyne, margarita or cocktail in hand and creative cuisine to share. Cocina & Co offers a cozy fireplace in winter, outdoor dining in summer and a warm atmosphere and great service year-found. The menu is ever-evolving and changes frequently with seasonal specials taking advantage of the best local produce.
Cocina & Co is ideally located in the middle of the Town Centre in Jindabyne. We are within the…
Visit Site
Breweries, Pubs, Bars
Brumby Bar & Grill
Brumby Bar & Grill is located in the Aspire Alpine Cables Motel near Lake Jindabyne. This local bistro serves up modern Australian cuisine with a great drink selection, local craft beer on tab and a relaxed vibe with regular late night bands and DJs. Kids Menu. Online bookings required and no walk-ins allowed.
Wildbrumby Schnapps Distillery
The Wildbrumby Distillery & Café is a boutique schnapps distillery set on 20 acres in the scenic Thredbo Valley with a fully licensed café, sculpture gardens and a working raspberry farm. Take a tour of the distillery, sample the range of boutique schnapps, gins, vodkas and German lager on tap and dine at the Stillhouse Café. The Wildbrumby Distillery is a unique and relaxing dining experience in Jindabyne.
Jindabyne Brewing
Sip quality lager brewed from our fresh local water, share tasty tapas and gather with friends in a vibrant, relaxed atmosphere overlooking Lake Jindabyne. Jindabyne Brewing is a local favorite for après ski after a day on the slopes and laid-back summer evenings under the stars. Jindabyne Brewing is a way of life!
Banjo Patterson Inn
The Banjo Patterson Inn is home to the Kosciuszko Brewhouse and award-winning Kosci Pale Ale. This is the late night après ski spot in Jindabyne with live music and entertainment, gaming, pool, big screen TV's and an outdoor beer garden. Sip cocktails at Clancy's Brasserie, watch a sporting game at the Muster Bar, soak up views of Lake Jindabyne from the outdoor beer garden, then dance the night away at the Overflow bar! Jindabyne's best nightlife under one roof.
Snowy Vineyard Estate Winery & Microbrewery
Snowy Vineyard & Microbrewery (formerly known as Snowy River Winery) is Australia's coldest climate vineyard located on the banks of Snowy River, only 45 minutes from Jindabyne. Take a scenic drive through the country-side for brunch or lunch in the a la carte restaurant, tastings of creamy blonde ales and crisp cold climate wines and a relaxing day in the Snowy Mountains. Open from Wed to Sunday and Public Holiday Mondays. Kid-friendly and pet-friendly.
Jindabyne Bowling Club Bistro
The Jindabyne Bowling & Sports Club is situated on the shores of beautiful Lake Jindabyne with views of the Snowy Mountains and a great on-site bistro and bar area. The bistro is family-friendly and offers great food and drinks at affordable prices making it a local favourite for locals and Jindabyne tourists.
Pinot's Wine Bar
We are very excited to introduce 'Pinot's Wine Bar' to Jindabyne. If you are lucky you might even meet Pinot at the bar! Come in and try our delicious and quirky range of wines & craft beers after a long day on the mountain. We look forward to welcoming you.
Bakeries & Sweets
Nimmitabel Bakery
You can't visit Jindabyne without a stop at Nimmitabel Bakery! The aroma of fresh coffee and baked goods fills the air and the friendly staff are ready to serve you with a smile. Choose from a huge range of baked goods, cakes, fresh bread loaves and their famous slow-cooked meat pie and Australian Lamingtons. Stock up your holiday home with the best baked goods in Jindabyne.
Sweet En Soul Pastries
Sweet and Soul is new to the growing Jindabyne food scene and is not your traditional Snowy Mountain bakery. This delightful café, bakery and patisserie offers a wide range of delicious sweet and savoury treats, fresh loaves, French pastries and a casual breakfast, lunch and dinner menu. Another Alpine Country Holidays favourite!
Sundance Bakehouse
Located in the Snowy Mountains of NSW, Sundance Bakehouse has three stores – the flagship store at Nuggets Crossing in Jindabyne and seasonal bakeries at the Skitube Terminal, Bullocks Flat and right on the skifields at the Perisher Centre, Perisher Valley.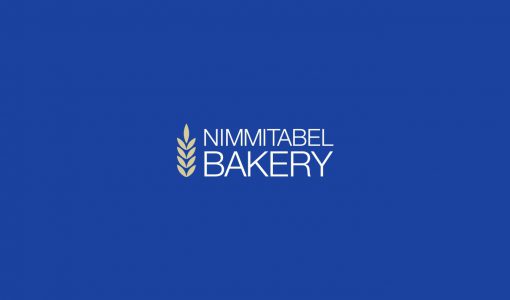 Arrive to the bakery in Jindabyne and the smell of fresh baking in the air and treat yourself to one…
Visit Site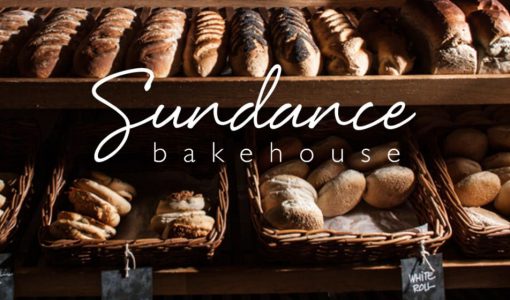 Sundance owners Chris & Rachel are keen bakers and keen skiers! They understand the appetite tha…
Visit Site
Please note: Due to Covid-19 some establishments have restrictions in place. Our local restaurants are popular in season and get busy so please call ahead or contact our guest services for us to assist you with local restaurant reservations.