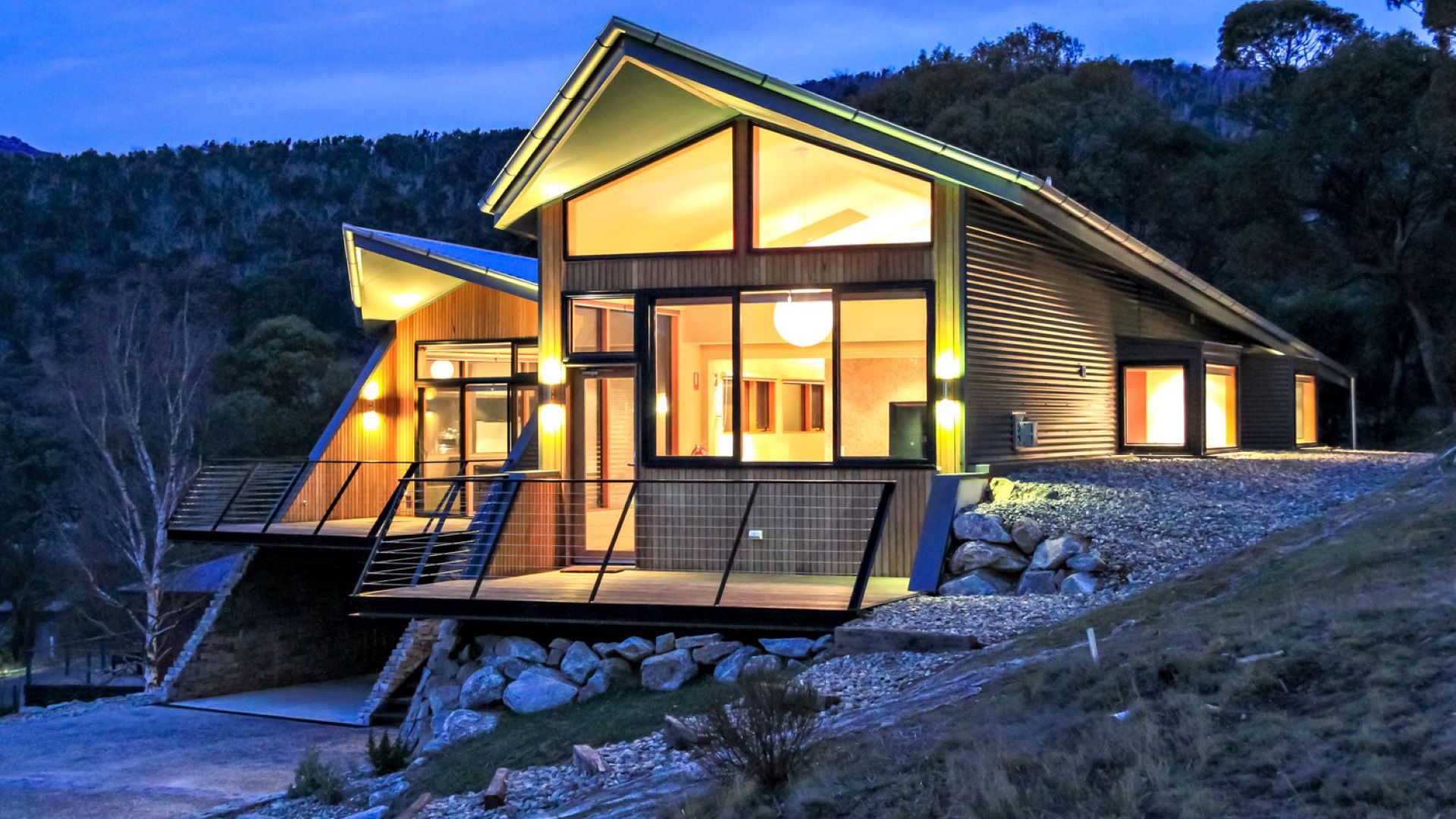 Crackenback View – Resort Apartment
Features
Balcony
Closet/Drawers
Community Pool
Desk/Workspace
Dishes and Silverware
Dishwasher
Driveway
Dryer
DVD Player
Essentials Included
Extra Pillows and Blankets
Fire Extinguisher
Fireplace
Freezer
Fridge
Hair Dryer
Hangers
Heated Pool
Heating
Hot Water
Iron
Ironing Board
Kitchen
Laundry
Linens Provided
Microwave
Non-Smoking
Oven
Parking
Patio
Pool
Pots and Pans
Private Entrance
Range
Shampoo
Smartlock
Smoke Detector
Television
Towels Provided
Washer
Wireless Internet
---
Bedding Configuration
Bathroom
Bath_shower_combined
Toilet
---
Description
Discover the magic of Crackenback at "Crackenback View – Resort Apartment," an idyllic retreat for two nestled in rustic beauty at Little Thredbo Road, Lake Crackenback. This welcoming one-bedroom apartment, cloaked in stunning natural landscapes, is designed to immerse you in total tranquillity and comfort in the heart of Thredbo.
As you walk through your private entrance, indulge in the expansive amenities our apartment has to offer. The bedroom, enveloped in tranquillity, comes furnished with a comfortable king-sized bed, fitted with plush linens and extra pillows and blankets. The streamlined design of the ensuite bathroom invites you to unwind after a day of adventures, complete with essentials like a hairdryer and complimentary shampoo.
The fully-equipped kitchen is stocked with a dishwasher, oven, range, pots and pans, and dishes and silverware. Prep your meals with ease, thanks to the extra convenience of a fridge, freezer, and microwave. After relishing your culinary creations, curl up by the fire in a spacious living area, your favourite show playing on the smart television.
Enjoy a wealth of amenities bestowed. This unit features Wi-Fi connectivity, immersing you in a seamless telecommuting experience. We've provided heating and hot water to ward off the chill, further enhancing your leisure time. As you step outside, your private balcony reveals breathtaking views of the idyllic Crackenback Range.
The nearby Community Pool, heated to perfection, is perfect for a relaxing swim. Encourage relaxation by luxuriating in the evening air on your patio, beverage in hand. With a driveway, ample parking and a drying room, you can explore with ease, knowing that a cozy home is awaiting you upon return.
Stretch out in the warmth of Crackenback View – Resort Apartment, your holiday home away from home, and drink in the chilled air as you become one with nature in the mesmerising Snowy Mountains. This peaceful sanctuary brings together fun, relaxation, and supreme comfort under one roof, making it the ideal spot for those seeking an unforgettable vacation experience.
Book now and let nature's wonders envelop you in an experience like no other.
Good to Know Features of the unit:
– Bedroom – Comfy Sealy King Bed
– Modern Bathroom with shower over bath
– Outdoor seating and deck
– TV / Free Limited Speed WiFi / Foxtel Cable
– Gas fireplace
– Separate shared with the Chalet laundry – Washer & dryer
– Off-street undercover parking
– Panel heater in the bedroom
– Modern Equipped kitchen
– Secure Bike | Ski storage in laundry
STANDARD ESSENTIALS from SNOW ESCAPE HOLIDAYS:
Provided for your entire stay. NO 'Starter Packs' –
– Eco-Friendly mountain-scented shampoo
– Eco-Friendly mountain-scented conditioner
– Eco-Friendly mountain-scented body wash
– Oversized soft bath sheets
– Bath Mats
– Face Washers
– Dish Detergent
– Dishwasher Tablets
– Kitchen Sponges
– Garbage Bags
– Toilet Paper for your stay – don't buy any.
– Iron & Ironing Board
– 'Koh' Enviro Surface Cleaner
– Washing Machine Powder
– Luxurious Bed Linens
– Coffee | Tea | UHT Milk
– Salt & Pepper – Oils
– Glad Wrap – Baking Paper
HOME TRUTHS – What the photos might not tell you, but we do-
– Due to Council, COVID & Fire Regulations – Total Guests staying or visiting Cannot Exceed 2 – including infants in cots.
– The internet can be a little slow, so we wouldn't suggest working remotely off the provided WiFi. Your own data will work fine.
– Sorry – No pets allowed
– The apartment adjoins the Chalet next door, which can be rented, but has its own entrance.
STRA Licence number –
Exempt
---
Map
12 Little Thredbo Road, Crackenback NSW 2627
---
Amazing view and very close to Thredbo
Paulo Galluzzi - 28th August 2023
Second year that we stayed at this property and second year we had an amazing time. The view from the kitchen/living room is amazing, the proximity with Thredbo and the facilities at Crackenback resort make this the perfect location for a getaway. Looking forward to coming back next year!
Ruth Nelson - 17th April 2021
A fantastic spot. Clean, warm and comfortable with an amazing vista, we wished we could stay longer. Saw Brumby's from our window and watched deer graze most mornings. Could not be better!
Bowen Lloyd - 7th April 2021
Amazing views from the studio, great location, plenty of wildlife and nature walks a stones throw away. The only downside was that the adjoining chalet, which wasn't as separated as expected. We had a romantic weekend away which we spent hearing kids tantrums!
Michael Bermejo - 2nd April 2021
Great holiday - highly recommended
Kaitlyn Gunderson-Briggs - 22nd March 2021
Great location and lovely fire place for a chilly evening!
Ideal for a couple
Tim Christie - 9th March 2021
An ideal location and property for a couple wanting to get away. The studio is connected to a larger property but we rarely saw the family staying in that. There was some internal noise that came through the adjoining wall but nothing that impacted our stay. The apartment was furnished and fitted with most things that you need .. we cooked most meals in the kitchen.
Ideal for a couple
Tim Christie - 9th March 2021
An ideal location and property for a couple wanting to get away. The studio is connected to a larger property but we rarely saw the family staying in that. There was some internal noise that came through the adjoining wall but nothing that impacted our stay. The apartment was furnished and fitted with most things that you need .. we cooked most meals in the kitchen.
Viktor Alouker - 5th March 2021
It's been a lovely stay, clean, comfortable and everything we would like to have for a wonderful escape to the mountains. We needed to be in the resort for an event so the location was ideal. It was great to watch sun setting behind the mountains, this uninterrupted view is really a bonus. As was the ability to get the fireplace going on cool mornings. The size of the studio is perfect for two, homely and stylish at the same time. All essential kitchen things are there if you need to cook. Easy communication with the host. the only very minor inconvenience – the odd direction of the outside furniture facing the house
Bradley Morris - 15th February 2021
Great location, lots to do around the area. Peter was fantastic, clear communication and some great tips!
Jazmín Ramos - 7th February 2021
We had a nice stay. Apartment was as expected - clean and comfortable. It was also a short walk to the Thredbo River, which was lovely.
Monique O'Neill - 27th January 2021
Brilliant location, was amazing to have all the resort facilities. Place was very clean.
Barbara Maher - 11th January 2021
A great location happily situated between Thredbo and Jindabyne. We did not want to live in 'the village' as we were looking for something slightly more private and we found it at Pete's place. We were still able to access all the amenities that the resort offered, but with the bonus of living in our own place and not in the hotel accommodation. We had breakfast at the cafe at the resort which was lovely, and walked around the lake, also very pretty. The accommodation was neat and tidy with uninterrupted views of the surrounding bush. We also dined and walked at Thredbo and had a meal in Jiindabyne, both of which were less than a 15 minute drive.
Jon McLeod - 7th January 2021
Overall nice enough place, beautiful views of the surrounding mountains, I imagine it would be much nicer in winter. Not worth the price tag.
Maria Attwater - 2nd January 2021
This place is perfect for those looking for a getaway close to amazing walking trails & mountain biking, it is peaceful & well appointed. Perfectly positioned between beautiful Thredbo & Jindabyne where you can find pubs, cafes & shops or just stay put & enjoy the Alpine Larder cafe or Cuisine Restaurant which are on site. This is a wonderful place for children... so much for them to do, canoeing, archery, playgrounds, biking & yoga for the adults.
Kristy Cooper - 15th November 2020
Cosy and clean space in a great location. Thank you!
Peter Wall - 19th October 2020
We had a great stay. Long walks in the day, relaxing wine and cheese on the deck in the evening looking out at the mountains. Great place - very comfortable for two. Peter's clear communication and organization was much appreciated. The place was clean and had fantastic views. We would definitely like to have another holiday there!
Reviewed: Feb 2020
Samuel - 3rd April 2020
Property Manager - Peter and the team were caring and thoughtful with our entire stay. recommend them Property - A great experience in a fantastic setting. The unit has everything 2 people would need including a fireplace!