Family-Friendly Fun!
Selwyn Snow Resort is the most northerly of Australia's ski fields, nestled in the snow gums of the Kosciuszko National Park between the towns of Tumut and Cooma, only a 2 hour drive from Lake Jindabyne.
This super family-friendly Aussie ski resort is compact, affordable and the premier learn-to-ski destination in the Snowy Mountains with gently progressing terrain for skiing and snowboarding, old-fashioned snow play for the whole family and an exciting, brand new facelift for 2022.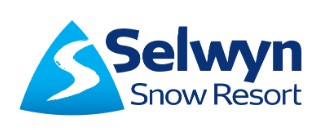 Selwyn is a family owned and operated snow resort nestled in the NSW Snowy Mountains, just a short a…
Visit Site
All New in 2022
The Dunn's Road bushfire of 2019/2020 sadly destroyed most of Selwyn Snow Resort, however work is already in progress to revive Selwyn as a world-class ski resort with new and improved facilities, state-of-the-art snowmaking equipment, unparalleled snow play experiences and family-friendly fun.
The resort will remain closed for the 2021 season with Selwyn Snow Resort's grand reopening taking place on Saturday, June 11th 2022 with a commitment to providing the most affordable and friendly snow experience in the Snowy Mountains. Here's what to expect from the all new in 2022 Selwyn Snow Resort.
Family Friendly Fun: Selwyn Snow Resort has always been the perfect spot for little tots and families, but things are about to get bigger and better! Exciting new additions include the creation of an outdoor "Winter wonderland" with a miniature enchanted alpine village, tubing carousel, skating rink with bumper cars, kids skidoos and Australia's premier toboggan park.
Selwyn Center: Artist's renderings of the new Selwyn Center are impressive. The guest facilities and services are all located in one building with a visitor center, ski & snowboard hire, food and drinks and upgraded amenities for a world-class alpine experience in the Snowy Mountains of NSW. Inquire about snowshoe walking tours and cross country ski trails for more alpine adventures at Selwyn Snow Resort.
Australia's Premier Learn-to-Ski Resort: Families have been visiting Selwyn Resort for years to learn to ski and snowboard on the gentle terrain. Whether you're an adult new to snow sports or introducing the little ones to the slopes for the first time, the expanded snow sports learning area at Selwyn is perfect! The Snowsports Learning Center offers tailored and group lessons with qualified instructors that will have you up and riding in no time. Snow World is dedicated to kids 18 months to 6 years of age offering a fun and safe environment to learn to ski and snowboard, with plenty of play time for snowball fights, building snowmen (or snow angels) and playtime in the snow.
Selwyn Snow Resort Mountain Statistics: The new and improved Selwyn Snow Resort features lift upgrades and doubled snowmaking capacity. We're happy to report the iconic New Chum Chairlift, that has faithfully carried so many skiers to their first runs over the years, will be fully restored.
Summit Height: 1614 metres
Beginner Runs: 40%
Intermediate Runs: 48%
Advanced Runs: 12%
Number of Lifts: 10
Skiable Area: 45 hectares
Snowmaking: 35 hectares
Stay in the Snowy Mountains
Snow Escape Holidays offer a wide selection of holiday homes in close proximity to Australia's top ski resorts. For Jindabyne accommodation and other availability, search your dates on our website and book direct online or call us today on 1300 916 454.